I'M WITH THE BRAND
 TAKE YOUR IDEAS TO THE NEXT LEVEL! 
8 WEEK ONLINE COURSE – AVAILABLE SOON
THIS ENTRY IS CLOSED – REGISTER FOR NEXT TERM
Learn how to communicate with confidence, engage your creativity and take your business to the next level.
'I'm with the Brand' is an interactive, online course to help creative people with big ideas, turn their dreams into a reality.
Do you have a great idea that could get you out of the 9-5 bump and grind that you haven't been able to get off the ground. Don't even know where to start?
Tired of underselling your value, you're not charging what your worth and feeling uninspired by your work? Knowing deep down there's some magic, something completely unique that you could

bring into the world, that you can't quite tap into because you're not sure how to

articulate it. 

Do you have the

confidence

to put it out there?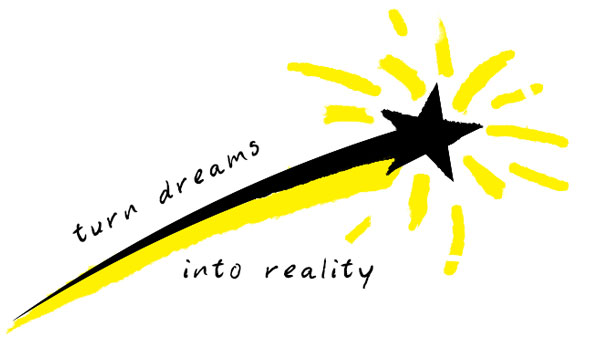 Did you start your business with all the passion and vigour you could muster only to find yourself 12 months down the track uninspired, isolated, confused and finding yourself tongue tied when trying to explain what makes your brand different, better or unique?
Have you lost momentum and traction within your niche market?
Perhaps you work for a company that you love but don't feel that passion translates through your communications? You can tell everyone WHAT you do, but that's getting you nowhere?Does your core message and marketing leave your potential clients indifferent to your products and services?
If the answer is yes to any of these questions, then you are in the right place. Our online course' 'I'm with the Brand' will take you on a path of discovery to transform your business or idea, helping you to overcome and master these challenges by transforming the way you communicate. This course will help you put YOUR STORY at the heart of your brand and inspire others to follow your cause, idea, passion or business. You'll learn how to communicate with confidence. We'll support you by giving you valuable tools and advice to create and develop a robust marketing and communications strategy to engage your audience.
WHY
Most people believe a brand is simply a logo and that couldn't be further from the truth. Your brand is what you believe – it defines your purpose in the world and your vision for the future. This course looks at the psychology and methods implemented by some of the world's leading brands, helping you establish your unique offer to your market and secure your niche. We cover how to create a brand and communications strategy, how to energise your content to take it to the next level, and explore the mindset you need to make it a success.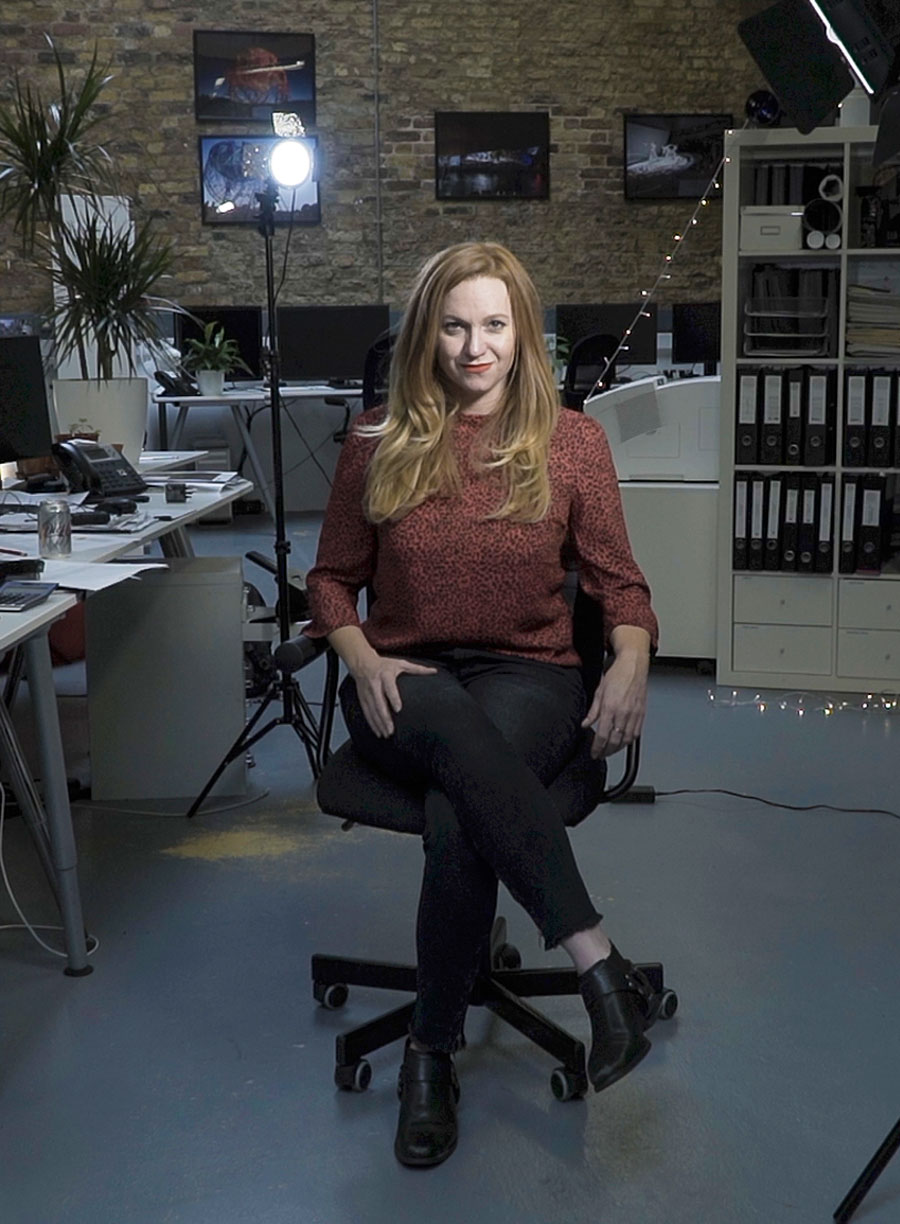 WHY SPARK
This online course has been developed by Brand and Development consultant Lauren Earle in partnership with leading creative agency Just Add Water. Starting her entrepreneurial journey over 12 years ago, Lauren has worked with leading Entertainment and Technology brands, helping them develop and grow their businesses globally. After starting London based brand and communications agency Burnt Orange – she is a preferred educator for the Professional Lighting and Sound Association, and has been a guest speaker and educator for UKTI Accelerator programmes.  Lauren has delivered education programs and has been a guest speaker at many international events. This course delivers all of the value she uses to develop brands in one-to-one consultancy roles, and is now available to individuals online in an interactive format.
Just Add Water is a leading global Creative Agency with offices in Singapore and London. Founded in 2002, Just Add Water deliver Leadership, Brand and People development programs for organisations such as Disney, IHG, Tapestry, Coach and Springer Nature. Proudly 'method agnostic' the Just Add Water team includes leading learning and development consultants and coaches, who have contributed to the creation of the 'I'm with the Brand' programme.
In 2015 our company was at a crucial stage of its development. We wanted our brand and website to reflect our future plans for growth and to showcase what we do and how we do it.
Lauren, did a wonderful job guiding us through this daunting process. Lauren helped us explore who we are, not just as a company but also as individuals. Using this insight Lauren was able to uncover the essence and heart of our business and used this to help us develop our brand story.
The rebrand process not only helped us define our brand identity, it gave us the tools to 'rebrand' our way of thinking. As a team, we now understand our vision, values, and mission for the business. This new approach has had a demonstrative effect on the commercial success of our business.
The knowledge, passion, creativity and natural approach that Lauren has is reassuring, supportive and inspiring. We genuinely can't thank her enough for helping us through the enormous task of developing a brand that accurately reflects the company we are.
www.blumanassociates.com Pod Bluman
It was great to have Lauren of Spark run the brand workshop, we've had fantastic feedback from all of the Active Lab companies, they have walked away inspired and thinking about how to develop their brand presence! Sinead Daly
I recently attended a PLASA organised course on branding, presented by Lauren Rogers. The session was thought provoking and went a long way towards decoupling branding and marketing. I'd highly recommend that owners of independent businesses attend the next one. Wayne Howell
WE CARE ABOUT YOUR

HUMAN EXPERIENCE
We created this course because we want to support individuals brave enough to start their dream business. As entrepreneurs, we understand the unique challenges you face when starting something new. We'll support you through your transformation. We'll be hosting user friendly webinars with plenty of time for Q&A if you are available, and if not, you can catch up at your own pace and ask your questions later in our private Facebook group. We'll also provide you with lots of content and community engagement throughout the course through our private community, where you can also interact with likeminded creatives. We address your success mindset and the personal aspect of having the confidence to move forward with your goal and how to 'go with the flow'. We look at ways to stay on track when dealing with the ambiguity you face while going through a transformation and bringing something new to the market – defined by our own experience as creative entrepreneurs.
WHAT MAKES THIS COURSE DIFFERENT: DISCOVERY
So, we're sure you've heard that everyone is unique and that it's imperative to connect with your audience, but what if you're not sure what makes you different or how to understand your customers? We take you through many creative tools and processes to help you develop rich brand narratives to allow you to articulate your idea, product or service with confidence. We guide attendees through a process to discover and articulate what makes their business or their idea one of a kind.  In a world of technology and artificial intelligence – we want to help you cultivate the one thing that can never be replaced by a machine – your creative expression. Together, we will help you to find REAL clarity on your goals, ambitions and ideas – I'm with the Brand will help you discover, distil and articulate your message with confidence.
Our goal is to help you become: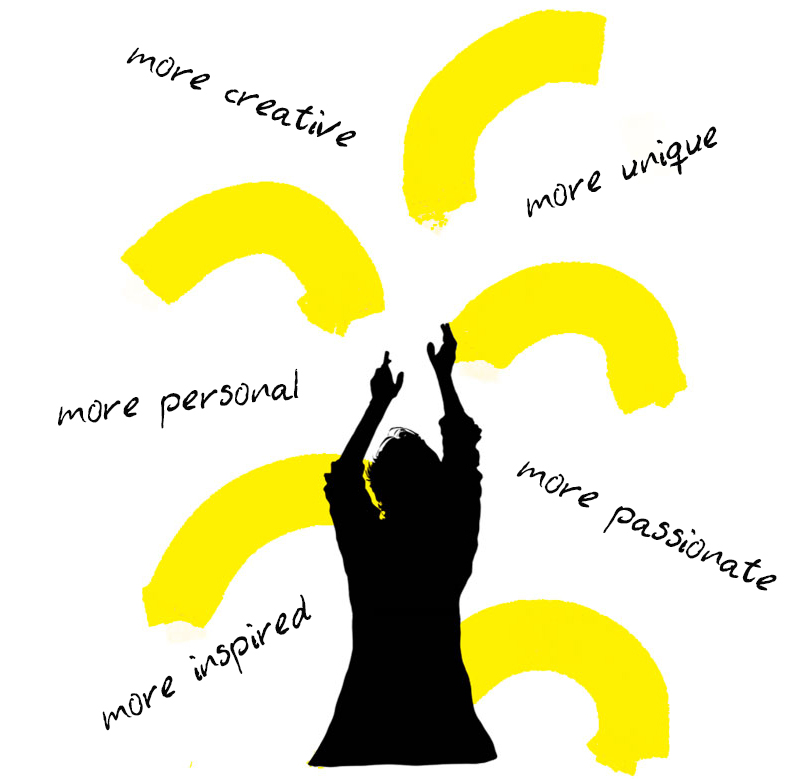 JOIN THIS COURSE IF YOU WANT TO:
Understand the psychology behind the worlds most successful brands and how to use this framework to bring YOUR own brand to life.
Discover and define your unique vision for your business – providing you with clear direction on how to GROW, while finding motivation towards your ideal future.
Learn how to communicate with clarity and confidence.

Define what's important to you to make you feel like you are contributing to the world in a positive way.

Create your brand and business compass – the parameters that will help keep you on track and the touch point for your communications strategies.
Develop key skills to produce better content.
Learn key tips from leading professionals and entrepreneurs on how to energise your marketing efforts.
Learn key skills to develop confidence when networking and how to keep your mindset on track when dealing with ambiguity.
THIS COURSE IS
NOT
FOR YOU IF:
You are looking for help developing a profit plan or business model.

 

This is about developing and creating a rich, purpose driven brand or initiative, therefore you will most benefit from this course if you already have some knowledge about the commercial plans for your business. We will cover how to best present and propose your ideas, and we will cover all the platforms you will need to sell it.
You are purely looking to create an online business quickly, where money is the key driving force behind your motivations – so you want to 'get rich quick'.
You are not prepared to dedicate 5 hours per week to developing, yourself, your career or your business.
If you are still wondering 'what can I do with my career that will bring me more satisfaction?' sign up for our blog and newsletter and receive our free download 'Get that idea out of your head and into the world'.
TOGETHER, WE COVER EVERYTHING YOU NEED TO COMMUNICATE WITH CONFIDENCE
MODULE 1: YOUR BRAND, YOUR NORTH STAR
What is a purpose driven brand and why does it matter?
Logo, brand, marketing – what's the difference?
Deep dive into the four 'C's of Communication – Credibility, Context, Consistency and Connection.
MODULE 2: YOUR Voice, YOUR MESSAGE
Why do you do what you do? Getting connected to your 'why'.
Discover your unique message, and the confidence to deliver it.
Learn how to craft your narrative and bring clarity to your voice.
MODULE 3: YOUR AUDIENCE, YOUR STAGE
Discover what makes you different and sets you apart.
Understand your audience and give them what they want.
Learn the power of effective research and implement your analysis into your strategy.
MODULE 4: YOUR PERSONALITY, YOUR BRAND COMPASS
Understand where to position yourself in the market.
Define your individual style and map out your tone of voice.
Learn how to craft your brand messaging architecture to reach different audience profiles.
MODULE 5: YOUR IDEA MADE REAL
Create an effective communications and marketing strategy.
Deep dive into pricing, pitching and proposals.
Learn how to craft the materials you need to tell your brand story.
MODULE 6: YOUR digital impact
Which are the right platforms for you?
Map and master your customer journey.
How to commission creative content and what to look out for.
MODULE 7: YOUR content is amazing
Learn from Hollywood: how to tell a great story.
Content: what to create and share – does it entertain, inspire, inform, educate?
Get personal with your people.
MODULE 8: YOUR challenger mindset
Keep your eyes on the long game; life as an entrepreneur and freelancer is not always smooth sailing.
How to deal with the unknown and stay true to your values when things don't go your way.
Build your challenger mindset and focus on growth.
WHAT OUR COURSE OFFERS:
8 Modules
Webinars
Workbooks
Support
Community
Winter 2018 term CLOSED
REGISTER YOUR INTEREST FOR 2019
Live webinars will be hosted every Wednesday between 19:00 – 20:00
Live 'Office Hours' Q&A webinar sessions will be conducted each week for support
You will have access to a private members area that will host all webinar videos, course notes, useful information and your progress, so that you can access your course materials, at any time from anywhere.
Community networking and support will be facilitated through a private social media group, monitored daily by Spark for ongoing support.
Telephone and email support will be available Monday – Friday 10am -6pm.
Got another question? Email us directly at info@just-spark.com
These guys really know their stuff. An inspirational, experienced team. I recommend them to anyone wanting to grow their brand and develop professionally. Roland Hemming
Working with Lauren and Spark really helped me develop my business. I'd been a successful freelancer for many years and then purchased a business. Our work really helped me to grow strategically and not lose sight of who I am. Sasha Pinney